Prosper Real Estate is now officially open for business at our new Brentwood location, 141 Sandcreek Rd, suite D. To celebrate our new office space and invite our community into our new home, we hosted a Grand Opening and Ribbon Cutting Ceremony on May 26, 2021. 
Enjoy A Tour Of The New Space
We have slowly been moving into our new home. Prosper Real Estate has roots as The Schweller Team in Oakley, CA. We have served the Bay Area for well over 20 years. Moving into a new space exclusively dedicated to the Prosper Real Estate Team has been in the works for a long time. While many people slowly navigated the great Pandemic of 2020, we got to work securing a new home and bringing our vision of a community-based real estate brokerage to life.

As you enter into our space, you will be welcomed by a warm blue that incites a feeling of being accepted into the Prosper Real Estate family. A modern twist of cornflower blue with brilliant white fixtures and furniture shows is an ideal definition of the Prosper Team! Expect a welcome desk, a conference room, spaces to sit and chat, and offices for our team members to negotiate the real estate deals of your dreams. 
Meet The Team
The Team at Prosper Real Estate brings to the table an exciting level of expertise. At our Open House and Ribbon Cutting, mixing and mingling, you could meet the members of our team. Some of the welcoming faces you could encounter include:
Founder-Broker Associate Mark Schweller has worked in the real estate industry in the Bay Area for nearly two decades and has earned his spot in the top 1% of East Bay real estate agents.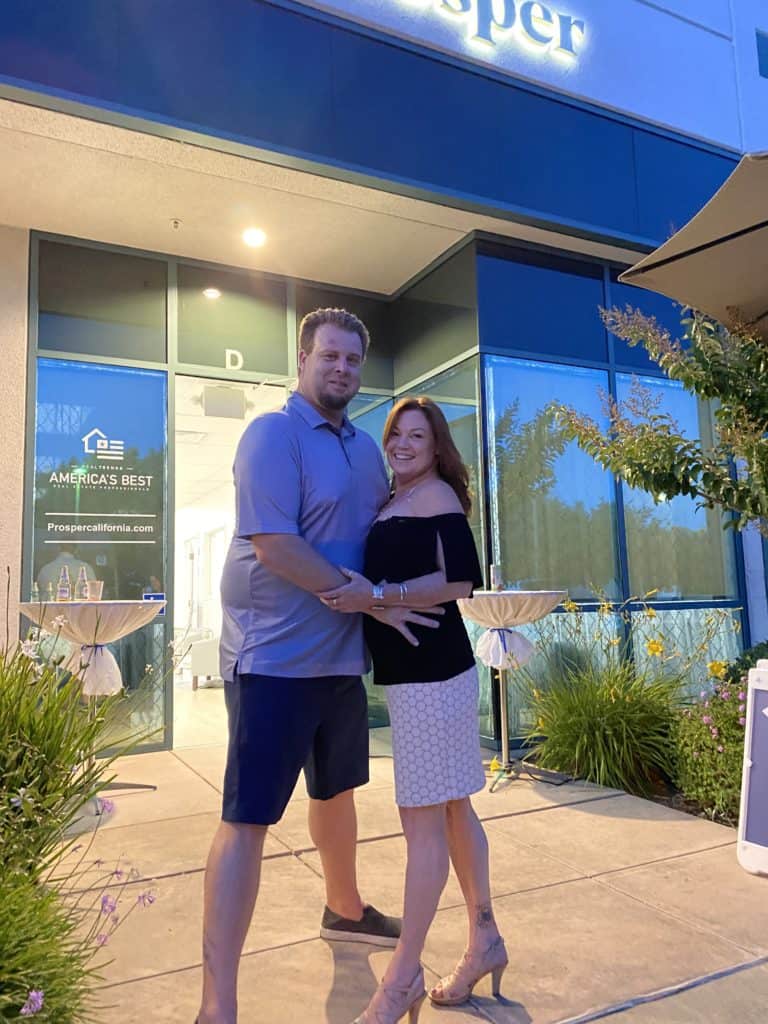 Co-Founder and Realtor Heather Winham began her career in real estate as a mortgage broker. In 2016 she transitioned into the real estate side of the industry and has since partnered in 50-70 transactions per year. 
Emilio Leypon also began his career in the mortgage lending side of the industry. Emilio is a leading face focused on numbers and creative marketing. 
Kevin Methvin is Prosper's Director of Business Development, immersed in real estate for nearly 20 years. Kevin focuses on bringing enthusiasm, energy, and integrity into each transaction at Prosper Real Estate. 
The growing team of Realtors and agents at Prosper Real Estate include Travis Moorer, Trish Silva, and Barbee Billeci. 
A Celebration For The Books
The Grand Opening of Prosper Real Estate is a celebration for the books. After months of anticipation, the Open House was perfect. Some of the highlights include: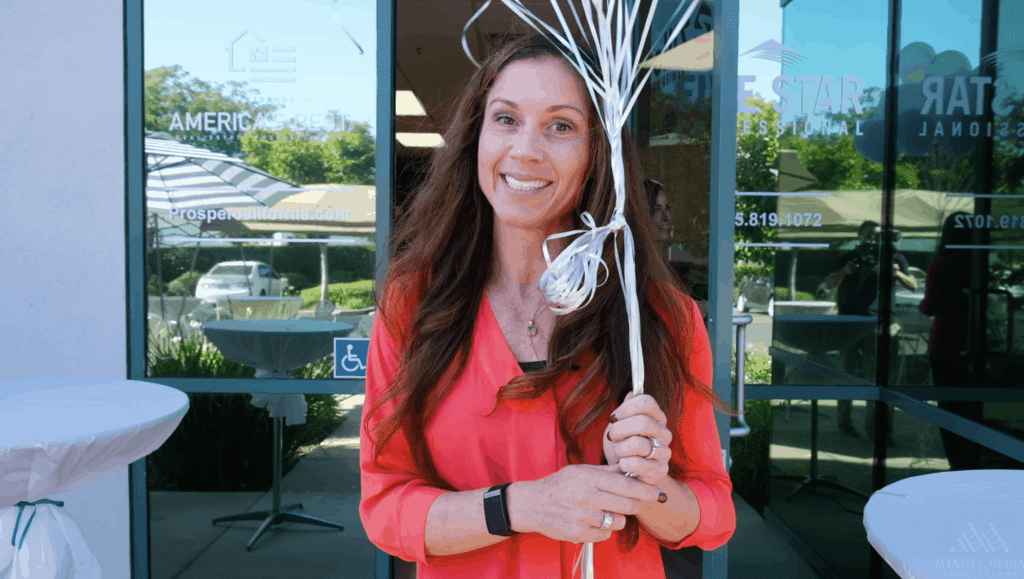 A LIVE DJ with music kept the party going in the closed-off parking lot to ensure safe social distancing. 
A fully catered menu from Ralph's Catering.  
A bartender with specialty drinks, including the Prosper Spritzer and the Watermelon Razzmatazz
Networking galore!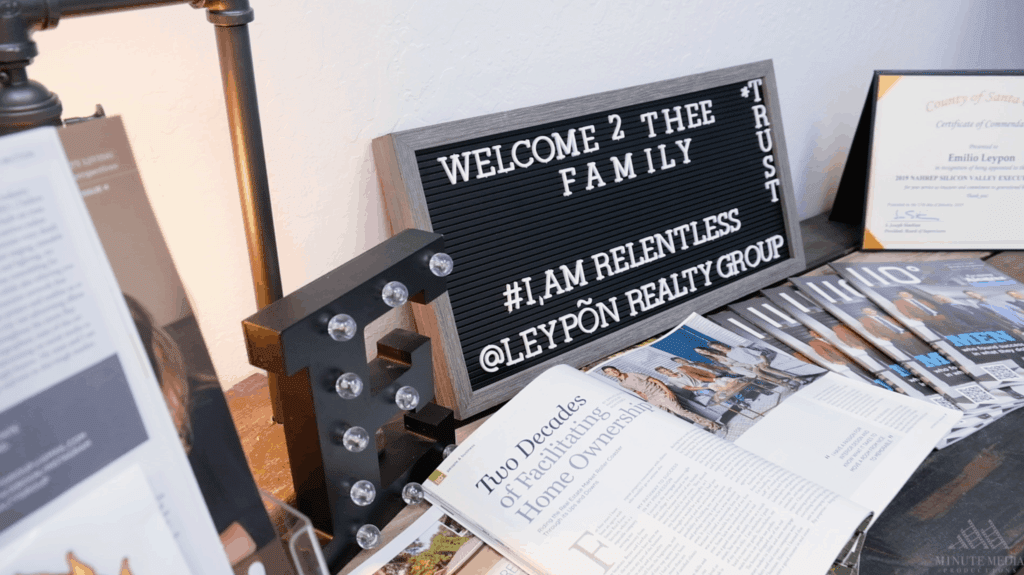 After serving the local community for as long as we have, it was truly remarkable seeing the support of our peers, clients, friends, and family join us to celebrate. The music, great food, and people made this celebration unforgettable and a wonderful welcome to the Brentwood community. 
Don't Forget The Grand Opening Ribbon Cutting!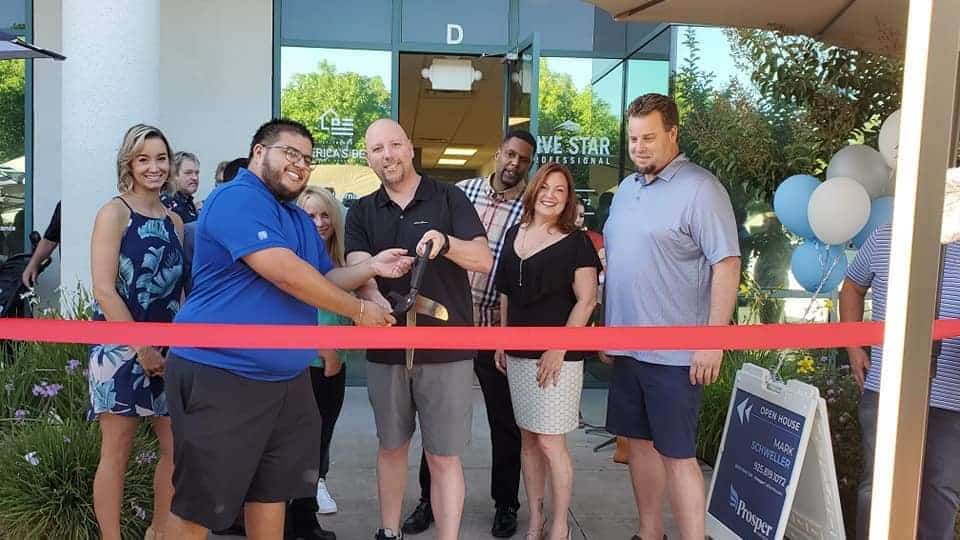 And last but not least, the local Brentwood Chamber of Commerce came out for a formal ribbon cutting. As the Prosper Real Estate Team stands proudly behind the red ribbon, it was clear that we are ready for business! A ribbon-cutting is a fun symbol of a new beginning and the start of a new venture. The final "clip" of the ribbon officially welcomed the public into our new offices.  
Learn More About Prosper Real Estate 
Purchasing a new home can be an overwhelming experience. If you are planning on selling your current home, first – we know that can be scary! The team at Prosper Real Estate has extensive experience in helping families sell their current homes and find their dream homes in their dream locations. Let us help you Prosper in California. Call 925-819-1072 or schedule your appointment or showing online today. We cannot wait to help you Prosper in California.
Recommended Articles
Make Yourself At Home in Livermore, CA
Home Begins at 1054 Mill Creek Way