Have A Very Prosper Christmas
For many families living throughout Contra Costa communities, a sighting of
Santa Claus
is the sign the holiday season is on its way. At
Prosper Real Estate
, we wanted to
welcome the 2021 season of winter festivities
and spend an afternoon of celebration, cookies and smiles with past clients, friends, and family. We hosted our inaugural family photo with Santa event. What better way to fill your day with joy than a visit from old Saint Nick himself! Let's learn more about the event!
A Visit from Santa Claus
Suppose you have had the opportunity to spend any time visiting the team at
Prosper Real Estate.
In that case, you indeed are familiar with the warm blue accent walls, images of historic
Contra Costa
, maps, and heart-warming and welcoming accents throughout. But, our
Pictures with Santa
event welcomed you to the North Pole.

Step into a space filled with singing, cookies, treats, and glimmering decorations hanging from the ceiling. Busy elves hurry to add finishing touches to toys and treats for all the young boys and girls to enjoy when they arrive. At the center of it all, sitting next to a Christmas tree adorned with lights and garland sits Santa Claus and Mrs. Claus, surrounded by children, young and old.


From a real estate office to Christmas Wonderland, the team at
Prosper Real Estate
, undoubtedly with the help of Santa's elves, transformed a piece of Brentwood into the wonder of the North Pole at Santa's workshop.
Community At The Heart of Giving


Real Estate often means meeting lots of people throughout the year. From new clients, new community connections, and affiliate partnerships, friendships blossom. But, only very rarely is the opportunity to bring everyone together. This year, as we celebrate the first holiday season in
our new Brentwood office
, we thought Santa might be the one who could bring friends and family together before the hustle and bustle of the holiday season started.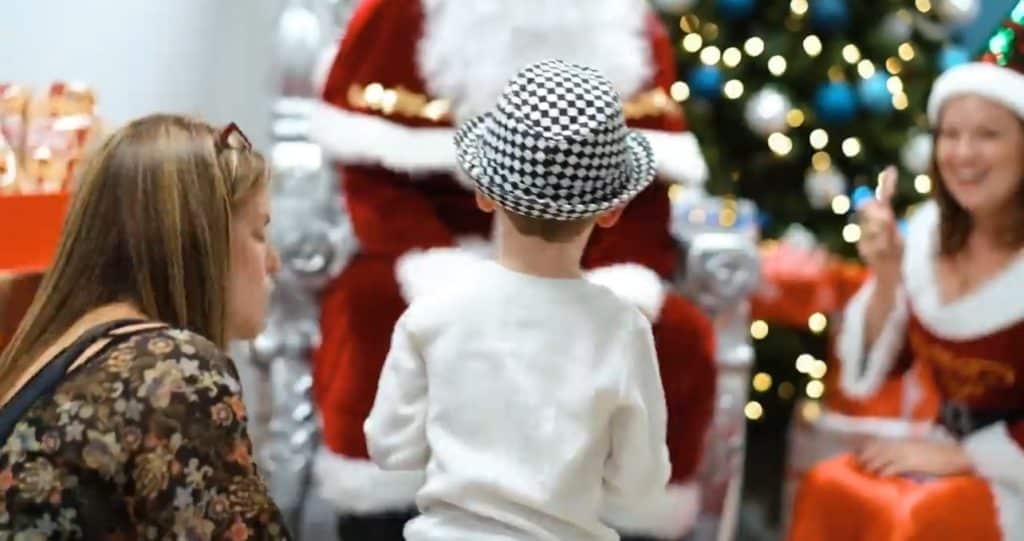 Additionally, the magic of the holidays is often hidden in children's eyes. Most real estate transactions involve children, and however, transactions typically are not centered on children and their imagination. This particular day allowed us to celebrate children in the community and enjoy the allure of Christmas through the eyes of a child. And the looks of wonder, joy, and pure bliss was evident on the faces of all!


Learn More About What It Means To Prosper In California


At Prosper Real Estate, we are committed to the people and the communities we serve. Real Estate isn't just about buying and selling properties. It is about working with homeowners to find their dream home, find investment opportunities, sell their home or decide which neighborhood has the best amenities growing families, aging families, or anyone going through a life transition. To the team at Prosper, to "prosper in California" means you not only love your home but are embedded into a community you are proud to call home.


Work With Prosper Real Estate This Holiday Season


We have been leaders in the local real estate market for nearly 20 years. If you count cumulatively, our team brings decades of insight, knowledge, and experience to our clients. And there is nothing we love more than a new face! To learn more about us and our work, be sure to stay tuned for the next Prosper Pulse on Real Estate.


Please stay up to date by following us on
Facebook

,
Instagram
, and YouTube. Local review sites, such as
Google Business
and
Yelp
, are also great ways to learn more about the work we do, the communities we serve, and our incredible clients.
And remember, we are here to help you Prosper in California.